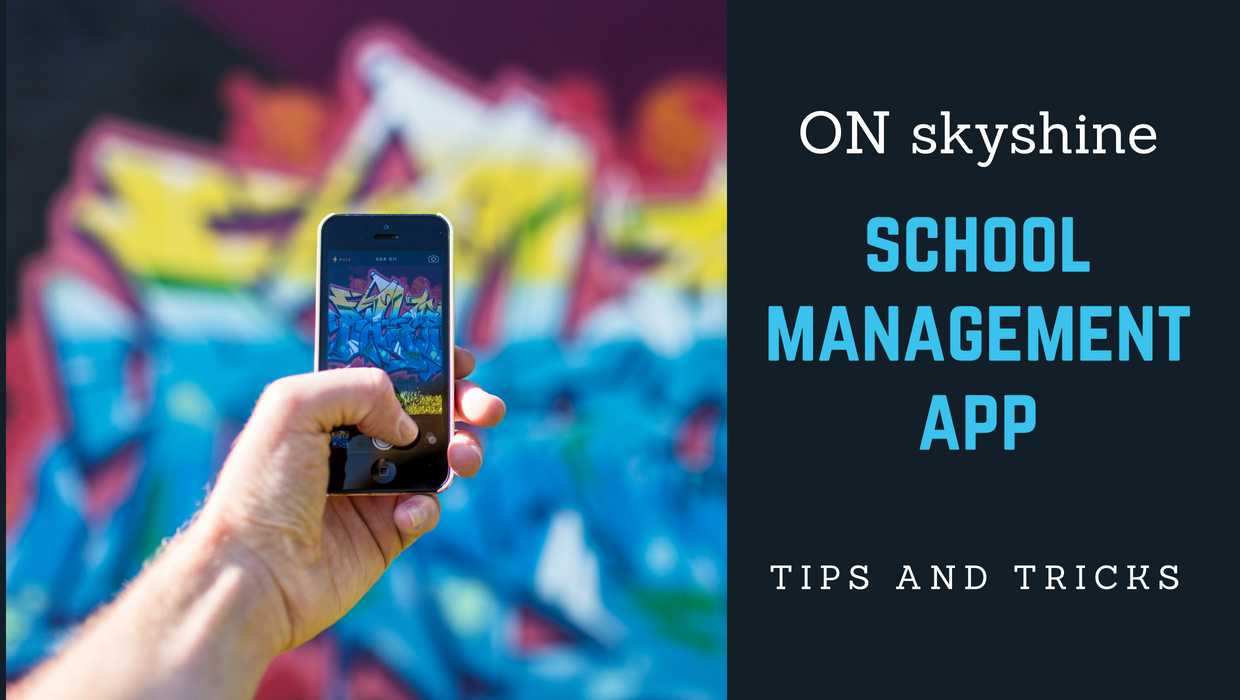 School management app "On Skyshine"  is basically for school and its management because this is really  tough task done by the administrator, although it is becoming easy day by day with the advance technology such as online cloud facility, mobile application and softwares .
Here with this article I am going to inform you about the school management app,yes you heard it right,now skyshine is coming up with its new advent of mobile application.
Now we are moving towards our mobile development as mobile is being the most usable gadget among all and we spend much of our time in cell phones.So with this idea we are deploying our school management app,which would be friendly as well easy for the user to use.
School management application would comprise of every promotional field which is required for any school to bring their reputation to a level higher and with this goal we are building up this app!. This app is worth using and for more updates on this application you can directly contact us 
We have softwares also for the management purpose and to know about our software you can visit our site.We at skyshine provides you all the services with minimum expense.
Our main motto for this application is the proper management which is highly required for a school,as we know that "The future of this country lies in children's hands and these hands could go in correct direction under the guidance of their  parents and teachers"
So with this point of view we are trying to bring such an app! which could fill the gaps between teachers parents and students and connect them through this technology
Tip:This app is mobile friendly and is available in offline mode also,so their would be minimum expense of internet.
Now lets comprehend this app with its most common covered distinctive attributes.
Notice board:-We are trying our best to provide you all the essential things which is included in notice board of the school.Every upcoming events will be notified to the students through the dynamic feature included in the system.
Time table:-Deciding the schedule of school according to calendars,holidays,days and including teachers availability.All these things matters when we make the regular time table of a school but with the automation we are providing with our app,everything will become so easy for the management.
Attendance:-The attendance on pen papers are now bygones,teachers in smart classes are now moving towards technology and with its advent its becoming efficient for the staff to manage the attendance and report of any student.
Fee activity:-Fee is the most important part of school when it comes to the finance and its bi-directionally dependent on school as well as on the student's background.So it becomes very important that school should keep their fee structure minimal and we also provide our services at minimal cost.
Note:-Our app does space optimization your system easily and app updation time is also very less with lesser data consumption.
Easy access of everything with our app! you are definitely  going to get whatever you basically expect from a school "from the attendance to the report cards "everything is embraced within this application.
You can read our post on school management system and their you could get additional information about our packages and services,this post was all about the mobile app but our services are not limited with apps! We have a lot more so all the interested people are requested to visit our site.